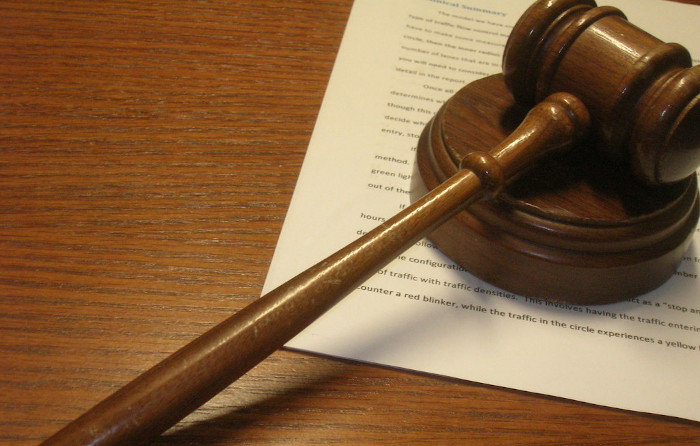 Arnab Goswami's bail matter: reflections on justice and access
Authors :
The Supreme Court has swiftly granted interim bail to Arnab Goswami, founder and editor-in-chief of Republic TV. We should be grateful to the Supreme Court for having reiterated that bail is the rule in all cases. Unfortunately, our justice system only pays lip service to this rule. While we should be happy that an individual's liberty has been protected (and rightly so it appears, going by the details of the case available in the public domain), the trend in India over the last decade has been a consistent erosion of individual liberties. Ironically, Arnab Goswami is viewed as one of the champions of this erosion by often advocating the arrest of individuals who he feels have committed some violation of the law. However, the case against Goswami, the manner of his arrest, and the apex court's speedy listing and disposal of his petition is a reminder of two problems in our justice delivery system: first, in providing effective dispute resolution even in civil disputes, and second, the inequality with which the legal system treats individuals depending on their background.
Goswami is currently being investigated for his alleged role in the suicide of Anvay Naik, an architect, who Goswami allegedly owed money to. Naik in his suicide note has apparently mentioned Goswami and two others who owed him money as one of the reasons for his suicide. This only highlights an open secret—the failure of the legal system to help enforce simple contracts in this country! An analysis of 18,195 pending money suits from the DAKSH database revealed that timely remedy is a distant dream, such cases remain pending in court for an average of 2,032 days, i.e. 5.5 years. Further, it was found that money execution cases remain pending on average for an additional 1,575 days, i.e. 4.3 years. If a person has to wait for 9+ years in recovering money due to them, one cannot overlook the impact of such delays on the livelihood of claimants. Naik's inability to recover money due to him is unfortunately the experience of most small businessmen in India.
The need for speedy justice, particularly in criminal matters, has been reiterated by courts time and again, however the speed with which a person's dispute is resolved often correlates to the power (in the form of money, political, social, or legal influence) wielded by parties. For instance, if the powerful benefit from lengthy proceedings, cases often remain pending for long periods; for example, cases pending against elected representatives with criminal charges. Similarly, if it is in the interest of the powerful to have their cases disposed of speedily, the stars seem to align in their favour; for example, Salman Khan's appeal before the Bombay High Court in 2015 was disposed within a mere 7 months, while the average pendency of such criminal appeals before the court was 13 years. Goswami's case, though not disposed, has seen speed in the judiciary which others can only hope for. While it is undoubted that bail is the norm and custody should be the exception, the current state of having 70 per cent of our prisons filled with under trial prisoners seems to speak otherwise. If reasons for such imprisonment is the lack of resources to furnish bonds or surety, or the inability to hire senior lawyers (who charge hefty fees), or the inability to pursue actions up to the apex court, it is a direct statement on the efficacy of our justice delivery system. A recent example in contrast to Goswami's case suggests that even those who manage to reach the apex court are not heard swiftly. Journalist Siddiqui Kappan was arrested on 5 October 2020 while he was on his way to report the alleged gang rape at Hathras. He remains in custody and has not been released on bail.
Another example which shows the erosion of our justice system is the case of Father Stan Swamy. The NIA sought (and the court permitted) 20 days to respond to an application where the 83 year old sought a straw and sipper for drinking water, while in prison, due to his inability to hold a glass on account of Parkinson's disease! The courts are simply inconsistent even when applying basic principles that should not even require a second thought. This results in a lack of faith for most citizens in the criminal justice system. Stan Swamy, Siddiqui Kappan, and Goswami are all Indian citizens enjoying the same liberties and rights and need to be treated similarly. A word of caution, however—we should not grudge Goswami's liberty merely because others haven't been treated similarly. We should instead goad the system into treating everyone like Goswami.
Another facet that will get ignored is the manner of Goswami's arrest and his own reaction to it. Should the police have come early in the morning and behaved in such a heavy-handed fashion? Absolutely no, but this is how the police behaves in most cases in this country; and most arrests do not get recorded and publicised like Goswami's does. Physical violence is a common feature of almost every arrest in this country and needs to be curtailed. Goswami's reaction to the police was also unnecessary—what prevented him from going with the police and pursuing legal remedies? It is the contempt that the powerful in this country have for the police. Upendra Baxi said many years ago that the powerful in this country believe that the law does not apply to them as they are above it! Goswami, it appears was shocked, that the police would dare arrest him. Being in the media, he probably also knows that police investigations in this country are often influenced by those in power.
[ReviewDisclaimer]