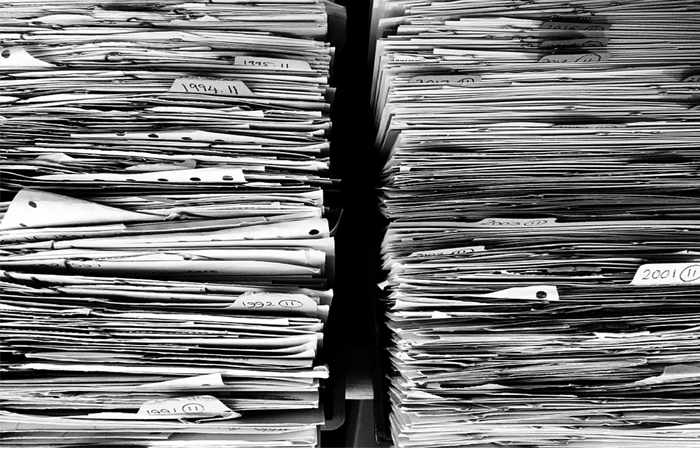 Can a court list and hear over 500 cases a day?
We often hear of courts in India listing around 100 cases a day for hearing, how often do we hear of a court listing over 500 cases a day?
A bench in the High Court of Karnataka hears matters for five and a half hours approximately between 10:30 to 13:30 and 14:30 to 17:00. This means that a bench has about 330 minutes per day to hear matters presented before it; therefore if one were to hear each case for five minutes, a bench can hear 66 cases per day. However, in the week of 18th to 22nd February, in Court Hall 6 of the High Court of Karnataka, there were approximately 579 cases listed per day for admission: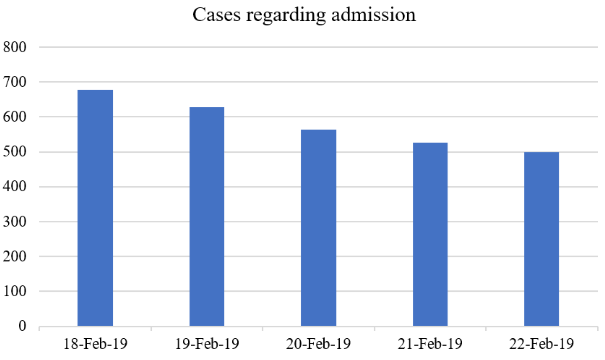 On 18 February 2019, the court listed as many as 678 cases for admission, which would mean that if each case were to be heard, each case would be heard for less than half a minute! A hearing for the admission of a matter in court can take anywhere between five to 20 minutes, depending on the nature of the case. It must be noted, that during that week, all the cases listed for admission before the bench in Court Hall 6 were criminal petitions, which surely cannot be effectively heard in less than half a minute.
Further, it must be kept in mind that the number of matters spoken of above were listed just for admission, the cause list also contained about 30-40 other cases that were listed in stages such as orders, interlocutory applications, preliminary hearing, final hearing, etc. This would further cut down the amount of time that can be provided to each case listed for the day. While the reason for listing so many cases in a single day could be on account of a large number of pending cases and pressure from advocates or litigants to hear their cases in a timely manner, the result of listing nearly 600 cases a day is that not all cases would be heard and would lead to unnecessary costs. Adjournments in cases that go unheard result in costs to the litigant in attending a hearing, a possible loss of pay for litigants that have to skip work to attend a hearing, and a dent in the litigant's perception of the judiciary. The practice of listing so many cases in a day could also encourage advocates to seek adjournments in cases as they would be aware that the bench cannot effectively hear all the cases listed for the day.
What is the way forward in such a situation? The scientific listing of cases in a court has often been spoken of to avoid these very situations. If the listing of cases before the court each day can be done with the help of technology, cases can be listed bearing in mind factors such as the age of a case, the stage, the subject matter, and the time a judge has. Such scientific listing of cases can go a long way to bring certainty to each hearing in a case, save litigation costs, and effectively utilize judicial time.
---
The views expressed in this article are solely those of the authors and they do not represent the views of DAKSH.
---
This work by
Daksh Society
is licensed under a
Creative Commons Attribution-NonCommercial-NoDerivatives 4.0 International License
.