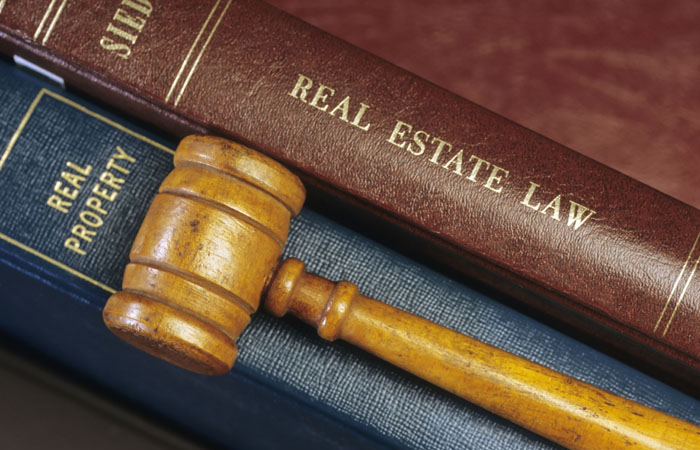 Land and the courts
I read today that months and months after unsuccessful attempts by the ruling party in the Parliament to push the ordinance on the land acquisition act, the Prime Minister has announced that it will be dropped.
It has been eight months of back and forth between the ruling party and the Opposition, the Lok Sabha and the Rajya Sabha, paralleled by raging media debate and public conversation. The content of the ordinance and its necessity have been widely discussed by the affected parties and people's movements.
During this time, I began to think about how land actually fares in the judiciary. At what point does the contention around land enter the judicial arena, and on what premises?
What we began to do was look at our database which contains case records for 10 High Courts and 274 District Courts, for cases that were directly related to land acquisition. Several courts detail, against a case number, the Central or State statute under which the case is in process. While this detail is mostly unavailable in High Courts, it is often available in District Court data.
We ran a report for all cases that had 'Acts' specified against their records. Of 14,32,658 cases from ten High Courts and 274 district courts, we found that 98 districts listed up to 279 Acts (a mixture of state and central statutes).
Of these, 4885 cases dealt with land acquisition, across 10 states and 23 districts. The table below lists the districts, along with basic census data about the district, where land acquisition cases are being fought. As one part of this information, we list a demographic or economic feature of the district, to try and understand if there is a correlation between mines, forests, industry and land acquisition. This is a limited analysis, more by way of an exploration.
State and District
Cases
Population
Growth
Sex Ratio
Literacy
Further Details
Andhra Pradesh
41
Anantapur
1
4081148
12.10%
977
63.57
26% of population in agriculture
Chittoor
25
4174064
11.43%
997
71.53
Agricultural marketplace
East Godavari
1
5154296
5.16%
1006
70.99
Scheduled Area
Guntur
2
4887813
9.47%
1003
67.4
Notably business, industry, and agriculture
Hyderabad
11
3943323
2.97%
954
83.25
Kadapa
1
N/A
N/A
N/A
N/A
2664 mining industries in Kadapa according to government records in 2011-12
Himachal Pradesh
8
Kangra
3
1510075
12.77%
1012
85.67
Most populous District in HP
Shimla
2
814010
12.67%
915
83.64
State Legislature and and tourism
Sirmaur
3
529855
15.54%
918
78.8
Mountainous and rural
Jharkhand
5
2684487
11.99%
909
74.52
Dhanbad_
1
2684487
11.99%
909
74.52
Coal rich area with mining
Giridih
2
2445474
28.41%
944
63.14
Coal rich area with mining
Lohardaga
2
461790
26.68%
985
67.61
Scheduled Area
Karnataka
3658
Gadag
99
10,64,570
9.54%
982
75.12
Many educational institutes
Kalaburagi
3559
25,66,326
18.01%
971
64.85
Most backward talukas in Karnatka
Maharashtra
143
Buldhana
55
N/A
N/A
N/A
N/A
Mountainous ; small scale-industries
Mumbai CMM
88
3085411
-7.57%
832
89.21
Wealthiest city in India
Manipur
3
Tamenglong
3
140651
26.15%
943
70.05
Predominantly ST population; tropical evergreen forests
Odisha
688
Jajpur
688
N/A
N/A
N/A
N/A
Agriculture and mining
Telangana
10
Mahbubnagar
1
4053028
15.34%
977
55.04
Scheduled Area
Nalgonda
8
3488809
7.41%
983
64.2
Cement Industries
Warangal
1
3512576
8.21%
997
65.11
Rapid urbanisation; primarily agricultural
Tripura
324
North Tripura
324
693947
17.44%
967
87.5
Predominantly rural and ST population
West Bengal
5
Burdwan
5
N/A
N/A
N/A
N/A
N/A
Grand Total
4885
Source: Daksh Database, August 2015 and District Census 2011
Note: Case counts for cases listed against land acquisition matters. Of 14,32,558 cases in our database from 10 High Courts and 274 District Courts, as of August 4, 2015
The following table below lists all the Acts to do with Land Acquisition that show up in our database. As you can see, there is a lack of standardisation, and several spelling mistakes. A lot of the time, what is listed is just 'Land Acquisition Act'. Without the date of filing of a case, it would be impossible to tell if this was a case dealing with the rules of 1894 or one from much later. For this, we will need to do further analysis.
APPLICATION U SEC 18. 3 B OF L.A. ACT
APPLICATION U/S 18 3 b OF LAND ACQUISITION ACT
APPLICATION U/S 18. 3 b OF LAND ACQUISITION ACT
APPLICATION UNDER 18.3.B.OF LAND ACOUISITION ACT
Petition U Sec 18 3 B of Land Acquisition Act
U/Sec 30 and 31 of LA Act
U/Sec.18 of 1 , L.A.Act 1894
U/Sec.18.3.,.b. of L.A.Act
U/s. 18 of Land Acquisition Act
LAND ACQUISITION (A.P. AMENDMENT) ACT, 1953
Land Acquisition (Amendment and Validation) Act
Land Acquisition (Mines) Act
Lan Acquisition(Bihar Amendment) Act
Land Acquisition(Bihar Amendment) Act
Land Acquisition (Amendment) Act
Source: Daksh Database, August 2015
_____________________________________________________
We also tried our hand at another analysis from our High Court data last month. As mentioned earlier, only some High Courts list the Acts a case is registered under. We needed to think through other ways we could look at cases that dealt with land acquisition.
We ran a query for all cases that contained the field 'Special Land Acquisition Officer' and 'LA' (land acquisition). All cases that are to do with land acquisition are usually filed against the government, who as respondent is known to be listed as 'Special Land Acquisition Officer' or a variation thereof.
As per our query looking for 'Special Land Acquisition Officer', we found 2391 cases in our database of 5,87,020 cases, from the High Courts of Gujarat, Karnataka and Orissa as of July 2015. These cases ranged across 52 districts in the three states. Of these, 818 cases have been disposed between January to May 2015. All cases were filed between 2005 and 2015, with an exception of a case from 1996 from Karnataka.
Most cases we are looking at typically involve the following legal categories: railways, highways, town and urban planning, the Waqf board, and industrial development.
Most cases were a range of First Appeals from lower courts, Miscellaneous First Appeals, Civil Appeals and Applications, Miscellaneous Second Appeals and Writ Petitions.
Contempt of Courts Act, 1971 2

Land Acquisition Act, 1894

Industrial Disputes Act, 1947

Land Acquisition (Bombay Amendment) Acts

PIL/ Any other misc. matters

National Highways Act, 1956

Bombay Land Revenue Code, 1879

Gujarat Town Planning and Urban Development Act, 1976

Industries (Development and Registration) Act, 1951
Source
: Daksh database, July 2015
_____________________________________________________
Many of the laws in our country are inherited from a colonial legal framework. At the time of Independence, the framers of the Constitution had to consider how to create a liberal and socioeconomic order that left behind its colonial legacy.
One of the major considerations to be made to this effect was that of property. Laws related to land looked at the individual's right to hold and acquire property, while simultaneously thinking of socialist economic projects to do with industrialisation and calls for the redistribution of land. All land acquired for any projects had to be under the rubric of 'public purpose', which needed to be qualified and offer a carefully crafted compensation for the dispossessed party.
While the Right to Property was originally deemed a Fundamental Right in 1950, the 44th Constitutional Amendment in 1978 changed this, to make it a constitutional right. "The abolition of the fundamental right to property by the 44th Constitutional Amendment in 1978, the balance tilted considerably in favour of the administrative state, as judicial review of land acquisition under the 1894 act became extremely lenient"[1]
The Land Acquisition Act was a relic of the colonial period, in fact a piece of legislation from 1894. While the Act mandated compensation for the acquisition of land, it had no provision for the resettlement or rehabilitation of the parties' dispossessed by the procurement of land. Amendments to this Act have been made over the last decades, to reconsider the meaning of 'public purpose', to include social impact assessments and recalibrate the value of compensation.
One of the main concerns for this particular article is what manner of cases enter the courts that are to do with land acquisition. Primarily, we note that the feature of the consent of the parties whose land is being acquired is mostly not justiciable, falling under the idea of 'eminent domain' in which "the power of the sovereign to take property for public use without the owner's consent. The meaning of the power in its irreducible terms is: (a) power to take, (b) without the owner's consent, and (c) for the public use". [2]
Eminent domain also pertains to the taking over private land that is not within the control of the state.
Parties who hold land-titles can question the acquisition of land after a notification made by the state, within thirty days. All objections are then gathered and if acceded to, enter into the civil courts of tribunals. However, in most cases, eminent domain grants the sovereign (the state) the possibility of taking private property for public use without question. Parties can go to the courts to seek compensation, when delayed or debated.
What cases appear in the court pertaining to land acquisition tends to be related to the extent and quantity of compensation mandated, and whether or not the compensation is granted. As stated by the Land Acquistion Act of 1894, which was in operation until 2013, "But the Court shall not take into consideration … any disinclination of the person interested to part with the land acquired".[3]The Land Acquisition Act of 1894 also saw state-based amendments over time that related to the computation of value of compensation.
_____________________________________________________
It has been interesting to note the scope of possibilities for analysis with the detail of 'Act' that is a part of all databases in the ecourts.gov.in project. With an Act, which is a law passed by a legislative body under which a case is tried, we can run a whole manner of analyses from our database. We are able to ascertain the proportion of the types of cases that pass through the legal system, and measure them up against the demographics of the places from which the cases emerge. However, as seen in this analysis, only a portion of all cases in our database do have this elementary detail, hampering wide-ranging analysis.
We wish to explore the debate around land acquisition further: what are the demographics of the litigants in cases to do with land acquisition? Is it possible to understand what kind of orders have been passed by judges towards these cases? Are compensations mandated in a timely manner? We hope to do this in the following weeks, so do follow our blog for more numbers and data.
---
[1] Wahi, Namita, 'The Lay of the Land' accessed at <http://indianexpress.com/article/opinion/columns/lay-of-the-land/>
[2] State of Bihar vs Kameshwar Singh, 1952 accessed at <http://indiankanoon.org/doc/49043/>
[3] LAND ACQUISITION ACT, 1894 accessed at <http://www.prsindia.org/uploads/media/Land%20Acquisition/Land%20Acquisition%20Bill,%201894%20_original%20text_.pdf
>
---
The views expressed in this article are solely those of the authors and they do not represent the views of DAKSH.
---
This work by
Daksh Society
is licensed under a
Creative Commons Attribution-NonCommercial-NoDerivatives 4.0 International License
.